The Data Science Accelerator is a cross-government training programme. It's backed by GDS, the Office for National Statistics, Government Office for Science, and the analytical professions (statistics, economics, operational research and social research). Forty-one people from 26 organisations across the public sector have already taken part.  
Now it's your chance to apply - either as a mentor or a participant.
Participants consistently tell us what great opportunities the Accelerator has given them. Why not take a look at our blog posts about past projects? You get an unlocked Mac while you're on the programme, plus training and time to complete a useful, real-life data science project. Many of our products are proof-of-concept, but some have become regularly used tools.    
Mentors are key to the success of the Accelerator, and we are looking for more at all our hubs - London, Sheffield and the South West. You have an opportunity for career development, as well as making a great corporate contribution and getting coaching experience. More about what's involved and what sort of people we're looking for is in this document.
What happens on the Programme?
Each participant gets an unlocked laptop (if they need it) and a mentor. We ask you to commit at least 1 day per week for 3 months, and we encourage you to spend that day either at GDS (Aviation House, London) or at the South West or Northern hubs. At the end, you present your work to other participants in the programme and conferences organised by your profession.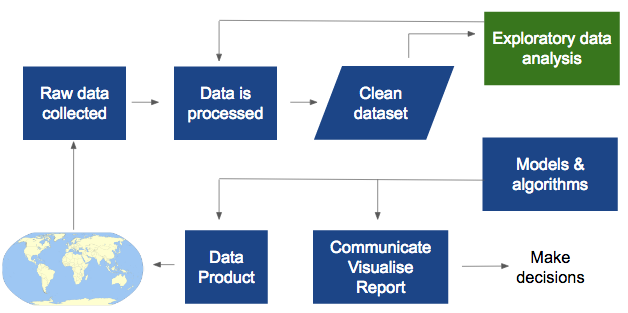 Past analytical techniques include machine learning, natural language processing, social media analysis, geospatial tools, web scraping and various types of visualisation (e.g. R Shiny and Leaflet and D3 javascript libraries). But we're always open to new ideas...
How do we choose participants?
The most important things are a high value project idea, enthusiasm to try new things and dedication to the course. Your line manager and a more senior manager (usually a Head of Profession or equivalent) must agree that your project tackles a business problem with data and that you can commit to the time requirements. You must also have access to the data you need. Coding experience is good but not essential.
Drop-ins
These are a great chance to see the hubs in action and get advice 1-1 with a mentor on your application:
How do I apply?
Please email this form to david.wilks@digital.cabinet-office.gov.uk by Friday 16 September. Here are FAQs - we plan to start the programme on 3 November.