The Data Science Accelerator is a cross-government training programme. 49 people from 31 public sector organisations have already taken part, and have consistently told us what great opportunities it gives them in their careers.
Below is a video showing participants and mentors sharing their experiences of the programme:
Now it's your chance to apply
And you can do that either as a mentor or a participant. With help from DWP we're starting a new hub in Newcastle (at Longbenton) to add to our existing hubs in London, Sheffield, and Newport - so we have a great geographical spread.
What happens on the Programme?
Why not take a look at our blog posts about past projects to see what the Accelerator is all about? We are very proud of this unique training - you get an unlocked Mac, tailored input from a mentor and time to complete a useful, real-life data science project. Past techniques include machine learning, natural language processing, geospatial tools, and advanced visualisation (e.g. R Shiny, Leaflet and D3). But we're always open to new ideas...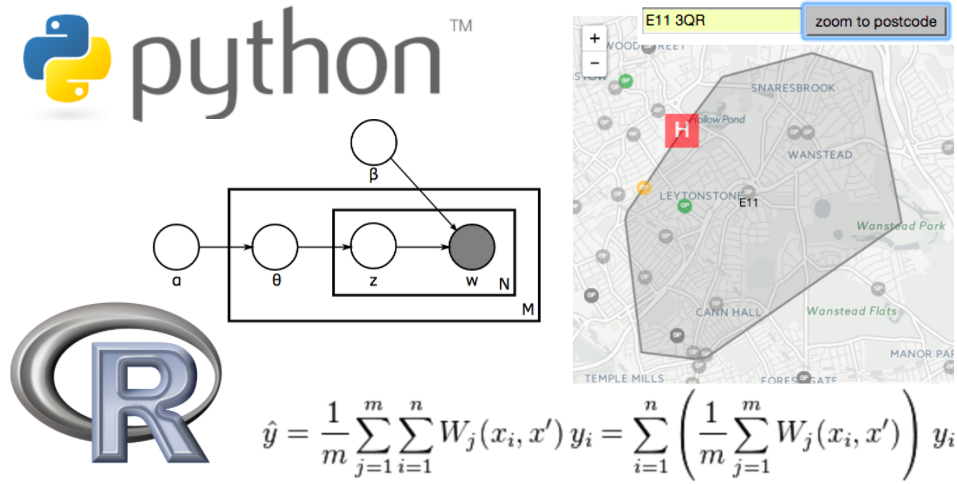 How do we choose participants?
We are looking for enthusiastic people with new, high value ideas. Your line manager and a more senior manager (usually a Head of Profession or equivalent) must agree that your project tackles a business problem with data that you can access, and that you can join one of the hubs 1 day per week for 3 months. Coding experience is good but not essential.
How do I apply?
Please download the Accelerator Application Form and email it to david.wilks@digital.cabinet-office.gov.uk by 3 February 2017. We plan to start the programme on 2 March.
Drop-ins
We are running drop-ins at our London and Sheffield hubs on Thursday 26 January from 2-4pm. You can just come on the day, but it's best to tell us in advance so that we can notify reception. The drop-ins give you the chance to see a hub in action and talk about possible project ideas with a mentor. We are also extending the deadline for all applications until 3 February 2017 (to allow a full week after the open day). If you can't make this time but would like to talk through a project idea by hangout or phone, please contact david.wilks@digital.cabinet-office.gov.uk.