We're really passionate about our work here at data.gov.uk, and as part of our program to ensure we're bringing the community the services and data you want, we spend some time finding interesting events and conferences to spread the open data message to, and highlight how we can help with the open data government is providing on data.gov.uk. In the last month we have met the community at some really exciting events.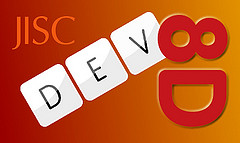 First up was the Second Linked Data Meetup – we sponsored a Linked Data app competition during Dev8D, which was won by Mark Borkum from the University of Southampton who created "Shredded Tweet", taking Twitter search results and enhancing them with Linked Data. It makes the searches more usable for applications and provides a wide variety of use cases and services. You can read more about the winners of this and all the other Dev8D Challenges.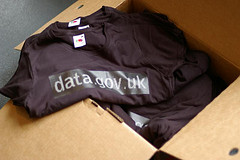 Then we had a stand at PHP London 2010, an annual conference for PHP developers. We ran a competition to find ideas for open data re-use. It was great to talk to so many people about re-using open data, and we hope we inspired more developers to make new apps for all.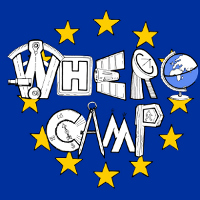 Then last weekend we went to WhereCamp EU, the geo-data unconference for Europe. Held over two days in London, the event brought together developers and geo-data specialists to talk, discuss, and create ideas and apps. There was a lot of debate, discussion and feedback on data.gov.uk at the event, and if you're interested you can read details from the event including all speakers, presentations and related data.
If you are running an event for which you would like some input or support, please get in touch and tell us about it.