You may have noted some of the new applications listed on the site, a number of which have been in the news lately.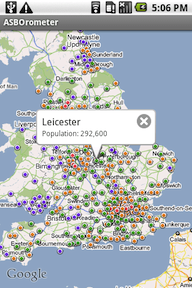 Of particular note is the ASBOrometer which is a mobile application (iPhone and Android) that measures levels of anti-social behaviour at your current location (within England and Wales) and gives you access to key local ASB statistics. This app was number one in the top free UK iTunes app store last week.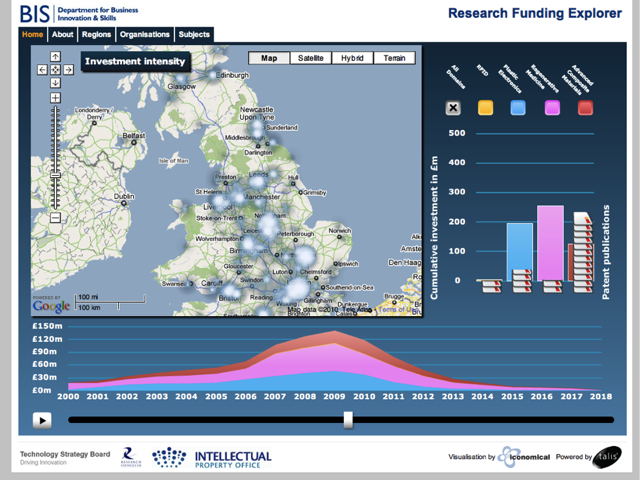 Also posted this week is Research Funding Explorer, a visualisation of Linked Data from research funding and patents demonstrating the clustering of activity in four technology areas in which the UK is investing heavily and excels. When a potential inward investor, for example, asks for hard facts on the clusters of excellence in a specific technology area, the leading universities and firms are available at a click.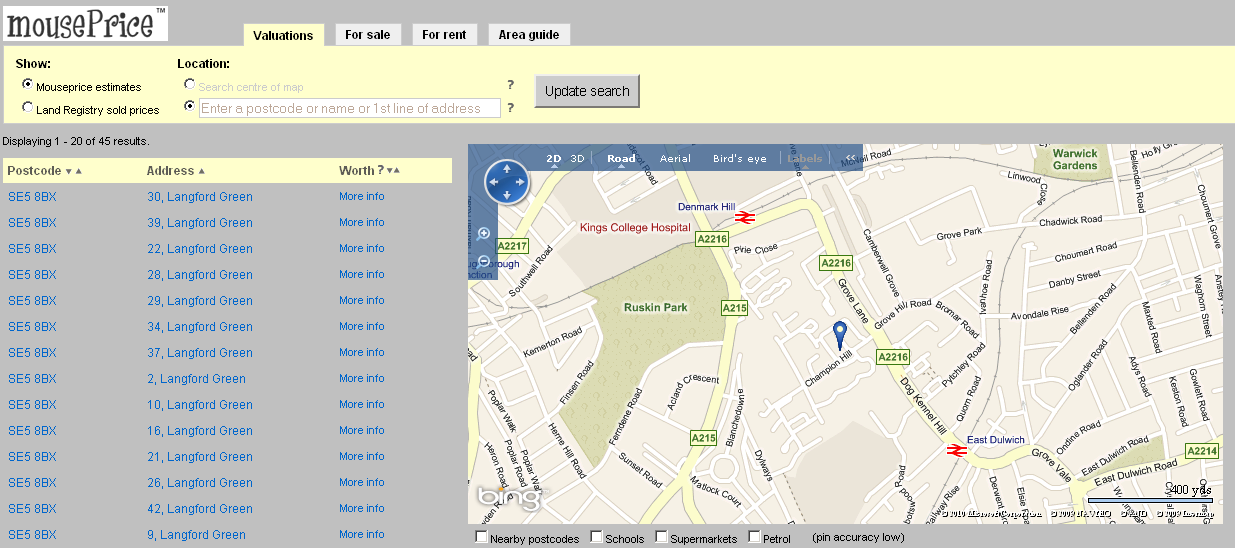 Those of you interested in property prices will be sure to find Mouseprice a useful app. The site provides free access to Land Registry price paid data matched up to estate agency data (property for sale), Google Street View and Microsoft satellite imagery. The unique combination of all the various sources of UK property data is aimed at bringing greater transparency to the housing market.
If you have developed an application based on any of the 2900 datasets available you can submit it to us for inclusion. You can also browse the list of apps currently available.