Last week we had a blitz of tidying the data.gov.uk catalogue, focussing on data in time series. We've not been happy for a while that data that is released as monthly updates is sometimes added to data.gov.uk as separate datasets. So we tracked down as many of these errant ones as we could and 'rolled up' each time series into a single dataset.
For example these are simply monthly updates: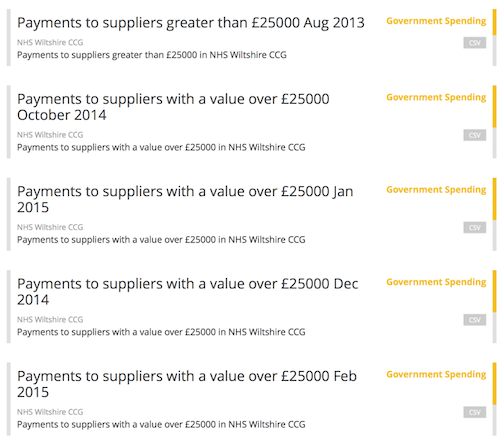 When this data is split up like that, it clogs up the search results. It makes it hard to find a particular month or download a batch of them.
After our tidying there is only one dataset, and it looks like this: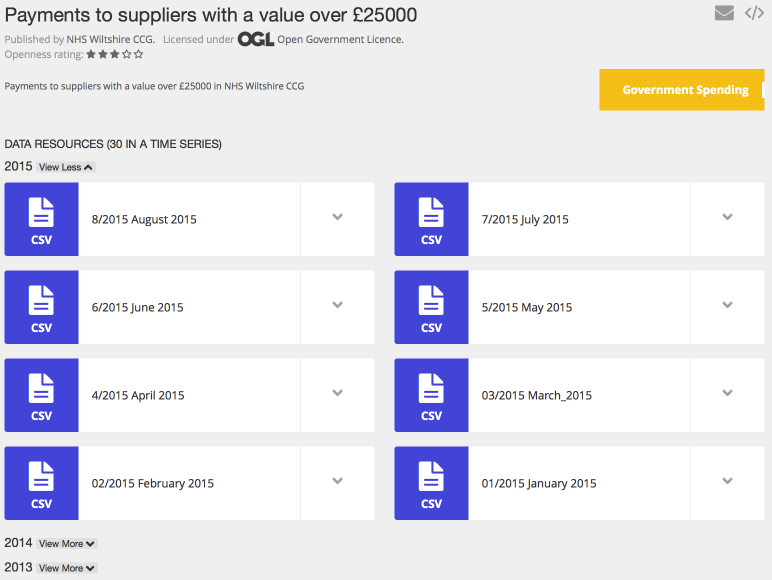 We've not only merged the records into one, we've also parsed the dates so that we can present the monthly files in chronological order and hide the older ones by default.
It's now clear that this publisher's spend data is up-to-date for this year, which is good.
In all we've merged almost 2000 datasets from about 60 publishers. The vast majority has been NHS bodies' spend transaction data, although that is still a small fraction of the 400-odd NHS bodies publishing this data on data.gov.uk. If we've missed any time series, then publishers can contact us and view the guidance.
One more thing - because each time series' files are in a single place now, we will shortly provide a one-click download to get a zip file of all the months' data together. For that new feature, watch this space...